Community and On Demand Courses
---
The Business & Industry program offers prompt, specific training for local business and industry needs through courses at both traditional and nontraditional times and offers hands-on training for companies of all sizes using the latest technology and techniques. Explore multiple opportunities to upskill yourself and your resume by browsing through SSC On-Demand course offerings and micro-credentials.
What we Offer
---
Community Courses
We offer a variety of community courses, open to the public and aimed to engage our community in continued education and specialty areas.
---
Micro-Credentials
Micro-Credential courses are on-demand and self-paced.
---
Industry Specific Training
Does your business have a training need?
If you have a specific training for training for your employees, email us and we will do our best to work with you to curate a learning program specifically for your business!
SSC is proud to be partnering with Canadian Valley Electric coop and BancFirst Seminole for their employee training needs.
Contact us to start a partnership with your company.
DOC Employee Training
A series of micro-credentials that are offered to Oklahoma Department of Corrections employees.
This module consists of a series of courses offered by Seminole State College in the Criminal Justice Associates degree program.  Each course will be an individual micro-credential and once three courses are completed, DOC 1 summative credential will be awarded. DOC 2 credential will be awarded once the final two courses are completed.
---
SSC Adult Correctional Systems
Adult Correctional Systems course is designed to provide a comprehensive overview of the adult correctional system, placing emphasis on significant historical events, present correctional thinking and a look toward the future of corrections in America. This course will also focus on treatment programs and conditions of confinement.
---
SSC Dept of Corrections Level 1
The earner of this micro-credential has successfully completed the following courses: Adult Correctional Systems, Ethics in Criminal Justice, General Psychology. These courses provide the earner with better understanding of the correctional system, the psychology of individuals and groups and the ethics of the criminal justice system.
---
SSC Dept. of Corrections Level 2
The earner of this micro-credential has successfully completed the following courses: DOC 1, Technical Report Writing, and Rules of Evidence. These courses provide the earner with advanced skills and understanding of the correctional system, the psychology of individuals and groups and the ethics of the criminal justice system.
---
SSC Ethics in Criminal Justice 
Ethics in Criminal Justice course examines the importance of addressing ethical considerations as they pertain to law enforcement, courts, and corrections. Students learn how ethics plays a vital role in our society and how societal views of unethical, immoral, and/or illegal behavior help to shape and change policies within these organizations. Students learn various philosophical and ethical principles set forth by philosophers such as Plato, Aristotle, Hume, and others.
---
General Psychology course presents an introduction to the scientific principles governing the major domains of human behavior and cognition and their application. Ethical considerations are included.
---
Technical Report Writing course provides an introduction to the techniques of technical writing. Topics covered include: Introduction to Technical Writing, Audience Analysis, Usability and Business Ethics, Short Business Writing, Cover Letter and Resumes , Brief Instructions, Short Report, Power Point Presentations, Web Page Design & Digital Communication, and Newsletters & Flyers.
---
Rules of Evidence course covers the collection and presentation of legal evidence is the foundation of justice. This course of study teaches students about the responsibility all peace officers have in the lawful collection and presentation of evidence, relevancy, materiality, weight, burden of proof, presumptions, types of evidence, judicial notice, evidentiary privileges, best evidence, opinion evidence, and hearsay evidence and its exceptions.
---
Want to upskill and boost your resume?
Don't hesitate, choose one of our On Demand courses above and get started today! Don't see the skill you need? Email us and let us get a session set up for you! 
We will be adding new classes all of the time.
If you would like to be notified when we add new courses, join our listserve!
---
Contact Us: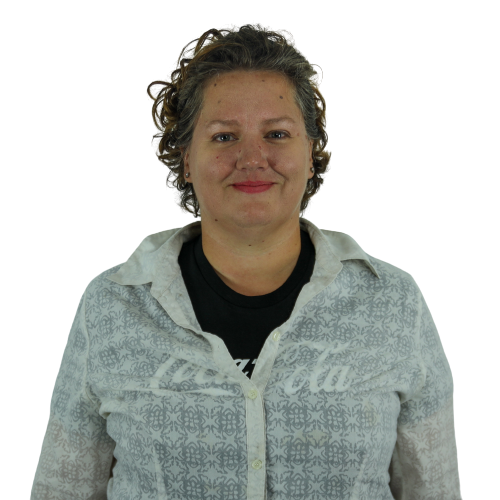 Scarlet Figueroa
Business and Industry Coordinator
Phone: 405-382-9546
Email: s.figueroa@sscok.edu