President's Message
---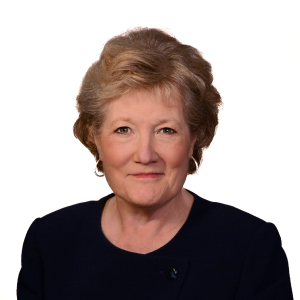 On behalf of the Regents, faculty, staff and students of Seminole State College, I would like to welcome you to our campus website. Here you can discover more information on our College's academic and athletic programs, business and industry training opportunities, as well as our fine campus facilities. 
SSC is entering a dynamic era of progress. It is an era of academic excellence, athletic pride and institutional advancement. The campus community has welcomed this new era of growth with enthusiasm, determination and dedication. Our faculty and staff have made a commitment to excellence, which is at the forefront of the College's continued growth and development. Our students have represented the institution with academic distinction, a strong competitive spirit and school pride. 
You will also notice that Seminole State College offers many exemplary programs dedicated to student advancement. Our nationally acclaimed student assessment program, micro-credentialing and 100% online degree programs help students reach their goals while offering the utmost flexibility. 
We are also strong supporters of business and industry training and global education. The Business and Industry Program offers area businesses and their employees an opportunity to receive customized training to enhance their skills and improve business efficiency. Furthermore, the College's Foreign Studies Program allows both students and community members the opportunity to travel abroad to learn first-hand about the culture, art and history of other countries. 
At Seminole State College, we're dedicated to serving our students in the best way possible. We take pride in providing meaningful services to our students and surrounding communities. Seminole State College is an example of the phenomenal accomplishments that can be realized through effective teamwork. By working together, we can look forward to exciting and dynamic outcomes in the years to come. 
Thank you for visiting. Please let us know if we may be of any service to you. 
Cordially,
Lana Reynolds
President
Our History
---
Seminole State College, established in 1931 as Seminole Junior College, is located in the east central portion of the state in Seminole, Oklahoma, a designated All-American City with a population of approximately 7,500.
Originally organized as an extension of the local high school, classes were held at Seminole High School and taught by high school faculty until 1969.  In that year, the Oklahoma State Regents for Higher Education recommended the development of a state-supported junior college which would be separate from the local high school.
Responding to the challenge, Seminole citizens worked with state and local leaders to develop Seminole Junior College. Dr. Elmer Tanner was employed as the college's first president, and classes were offered at the First Presbyterian Church in Seminole.
The community continued its support for the new college by approving a $250,000 bond issue, by an 8 to 1 margin, for construction of a college administration and classroom building and by donating forty acres for a new campus.  In March 1971, the citizens of Seminole approved a one-cent sales tax to help support the college until 1975, when SJC became a fully state-supported institution.  At the time, Seminole was the only community in the state of Oklahoma to ever impose a sales tax on itself for the support of a college.
In the spring of 1996, the Seminole Junior College Board of Regents passed a resolution requesting that the Oklahoma legislature and the Governor change the name of the institution to better reflect its institutional mission.  The Oklahoma legislature and Governor Frank Keating approved the change of name to Seminole State College in May, 1996.
In addition to Dr. Tanner, the college has been led by four other presidents.  Gregory Fitch served from 1982 to 1987, and Dr. Jim Cook served from 1987 to 1996, Dr. James Utterback served from 1997 to 2017. Current President Lana Reynolds was appointed to the position in 2017, becoming the first woman to serve in the role at SSC.
Under her leadership, the College has expanded its virtual course offerings to include 100% online degree programs. She along with faculty, staff and students formed the Diversity, Equity and Inclusion Task Force to ensure a welcoming environment for everyone on campus.